Inspired by creating the English version of the Black Pearl launch report for Björn Thomasson's website, I immediately started translating some of the pages/posts on my site as well.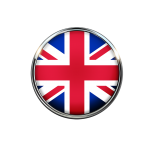 If there is a Union Jack in the header of a particular Swedish page or post, click it to get access to the English version.
If Union Jack is not there, an English version is unfortunately not available.
Since most pages will not have an English alter ego, I have collected links to all English material below to give a better overview of what is available for those of you who don't understand Swedish.
Disclaimers
I will limit translations to parts that I find prioritised for some reason, meaning that most of my site will remain Swedish only.
Consequently, I will not create a parallel site structure in English, but rather add some occasional translated pages into the exisitng structure, which rises some practical design complications:
Unfortunately, I have not managed to install the add-on language control function for English spelling and grammar. My only alternative option right now would be to change into English spellcheck for the entire site, which is impractical since most of it is in Swedish.
So any and all language errors you might identify are produced in the old fashioned way, manually.
Sorry for this, but at least it might give you some good laughs.

All internal links, also on the English pages, refer to the Swedish versions of the pages.
If there is a Union Jack on the linked page, click it.
If there is not, sorry, you have to go a round with google translate – or learn Swedish.
Content presently availabe in English
In the section on Me and my workshop
In the section on Projects
In the section on Building hints
Blog posts